The 8th International Conference on Arts & Humanities was conducted under the theme "Health in Arts and Humanities" from 21st – 22nd September 2021. The publication partner of the conference was TIIKM Publishing. There were several publication workshops along with the supporting programs before, after, and within the conference to advise the participants on how to develop their full papers and how to find the best fitting journals for their full papers.
There were 4 main affiliated journals for the conference as mentioned below.
Theatre, Dance and Performance Training
Early Popular Visual Culture
Word and Image
Fudan Journal of the Humanities and Social Sciences
Apart from the supporting journals, participants could make their submissions to the conference proceedings and the KnowEx Social Sciences journal which are hosted by TIIKM Publishing.
TIIKM Publishing started to support the participants in making the best outcome of their full papers two months before the conference through Publishelp. Publishelp is a pre-reviewing service provided by TIIKM Publishing to develop the quality of full papers to the standard of high indexed journals. The reviewing is done by a group of world-class reviewers.
When it comes to the publication workshops, there were several workshops conducted before and within the conference. Another publication workshop has been planned to conduct after the conference with an editor of a reputed journal. The pre-conference publication workshop for the ICOAH was conducted by Prof. Jonathan Pitches. He is the journal editor of the International Journal of Theatre, Dance and Performance Training. The title of the publication workshop was "How to get your papers published in an international journal?"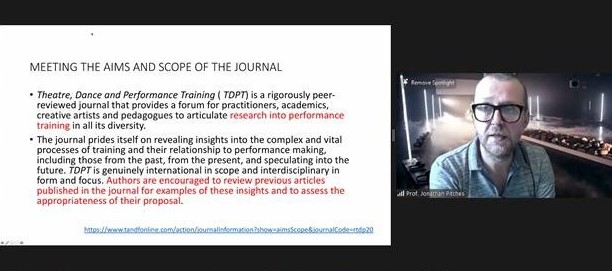 Another publication workshop was conducted within the conference by the Publication Head of TIIKM Publishing to make the participants aware of the publication process of the conference. The whole process of publishing a full paper was clarified to the participants during that workshop and all the doubts were cleared regarding the publication aspects of the conference. One-to-one sessions were conducted to guide the participant individually on their issues during the conference.
The post-conference publication workshop has been scheduled with another journal editor, Prof. Michael Bull in the near future.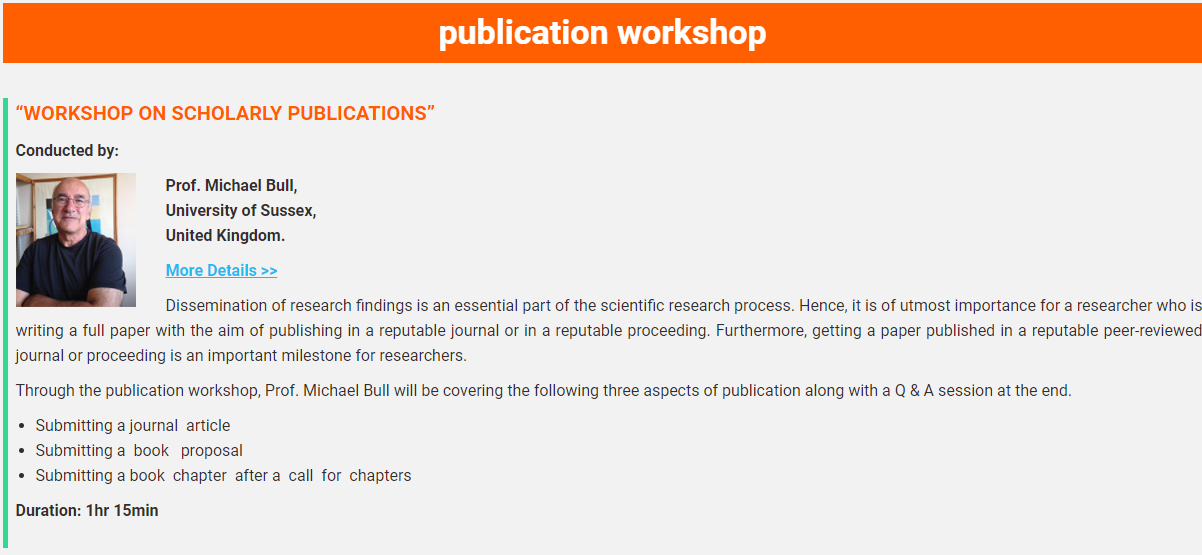 Currently, the communications are going on with the participants regarding their full paper submissions to the most preferred publication outlets. Some participants have already submitted their full papers and waiting for feedback from journals.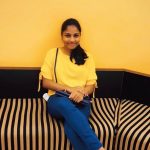 Written by:
Tharindi Wijesinghe
Operations Executive – Division of Publications,
The International Institute of Knowledge Management